By Audrey Neufeld, Neufeld Farms Market
For some people, it's the wind in their hair; for others, it's the thrill of jumping from a plane; but for Dan and me, pure joy is found in the dirt between our toes.
Our family has been blessed to call our land both our home and business since I became Dan's blushing bride! Our honeymoon ended and we quickly settled into farm life. Our home was a cozy yellow bungalow perched behind Dan's parents' home and shaded by their giant maple tree. Just like that giant maple, our roots grew deep in family and rich in heritage on that little piece of land. That tiny bungalow was eventually replaced by our family home only a few yards away, but the bungalow was where our dreams began and our passion for farming grew from dirt fields and chicken barns into a family business.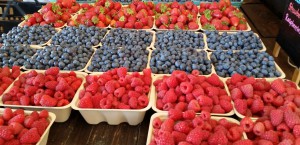 Our little ones grew up between the raspberry rows with new plants and berries connecting them to the ever-changing seasons of the Fraser Valley. Big open spaces gave them the freedom to explore, and playing in the fields allowed them to see where their food came from. The kids grew up watching seeds sprout and berries ripen before their eyes. They learned early on that farming is a lot of hard work, but at the end of the day there was always room for a tractor ride or a baseball game in the field.
As our family grew, so did our farm! Chicken barns, strawberries, raspberries, corn and cucumbers have given us the opportunity to work year round as a family, and to build a legacy for generations to come. Although our days are filled with planting, harvesting, and preparing crops for our market, farming is our passion and our family time is too.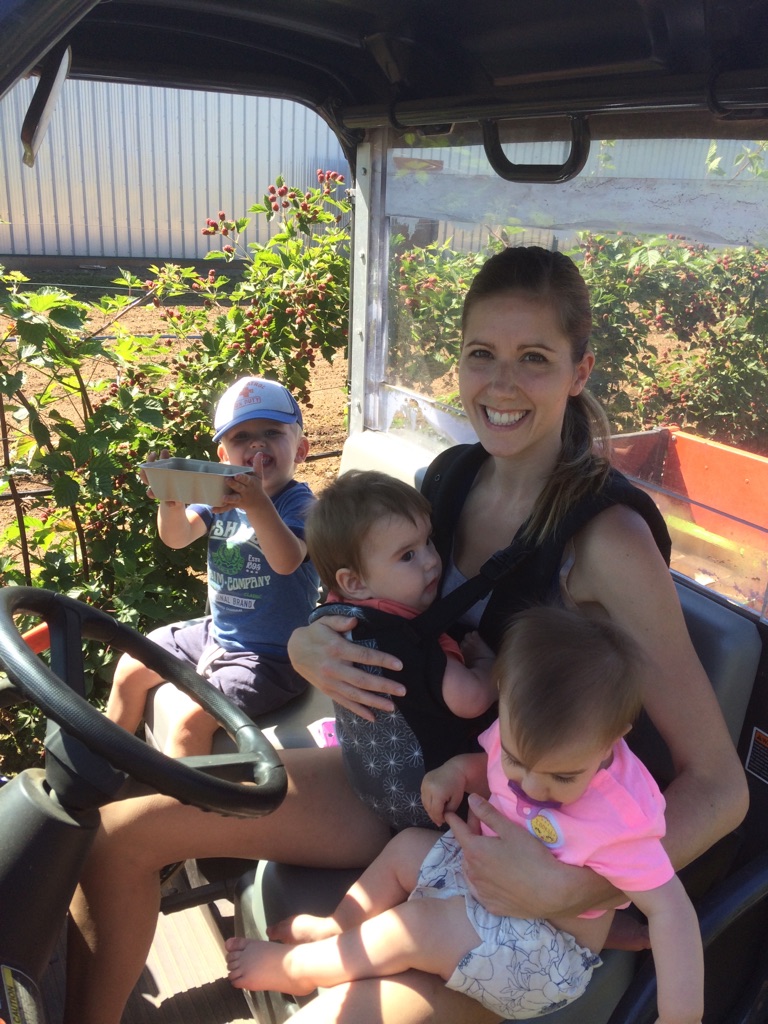 Our kids were raised to know that hard work is its own reward. After all . . . it's in their blood! Some would say that our little ones were born with dirt between their toes, and I would have to agree. Our grandchildren are happily following in their parents' footsteps and can often be found digging in the dirt or sitting on Papa's knee on the tractor. To these new little ones, our farm is a playground waiting to be explored. The groan of the tractor and the chirp of new baby chicks is the music that they will grow up on. How fun is it for these mini farmers to walk down a row of berries eating as they go or to pick a baby cucumber right off of the plant for their lunch? Their love of fruits and vegetables came from watching their food grow from season to season.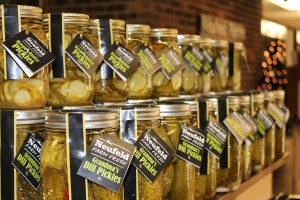 We have discovered that our passion for family and farming has awakened in us a passion for food! This new passion has made it a natural transition from selling our homegrown berries and vegetables from our seasonal roadside stand to a year-round farm market and store.
We find joy in sharing the best of every season with our customers, and they love that our chicken, vegetables, and berries are grown in our very own backyard. Some of our favorite seasonal fruits and vegetables get pickled or preserved so that we can share them with our customers year round.
Of course it doesn't end there! Our chicken gets processed into various cuts to help with your meal prep. Some of it gets seasoned, breaded, or marinated to help you get a tasty meal on the table to give you more time to do things that you love.
When we step back and take a look at how far we have come, we feel very blessed. We thank you for stopping by and taking home our fresh, frozen, or preserved products for your families and your dinner tables!
After all… our joy is in the sharing!